Menu Of Services
Benefits of Massage Therapy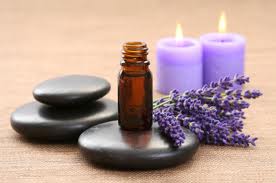 Tranquility Massage
This Swedish based massage incorporates long-flowing strokes of light to medium pressure to relieve stress, ease muscle tension, and increase circulation.
60 minutes-$55

Express Massage
This massage is customized to concentrate on your specific problem area-neck, back, arms or legs. Various techniques will be combined for the ultimate relief. A great way to relieve stress and ease muscle tension during your lunch break. Available in 30 minute or 45 minute sessions.
30 minutes-$40 45 minutes-$50
Personalized Therapeutic Massage
This therapeutic session is designed especially for you. This is a Deep Tissue massage focusing on the deep layers of connective tissue with the goal of releasing chronic patterns of tension. A variety of techniques will be combined to meet the client's needs. The techniques used may include: Deep Tissue, Trigger Point, Myofascial Release, Positional Release and stretching. This session is ideal for the client who wants to focus on a specific complaint during a full body massage.
60 minutes-$65 90 minutes-$90

Prenatal Massage
Prenatal massage is a healthy way to reduce stress and promote overall wellness. Massage relieves many of the normal discomforts experienced during pregnancy, such as backaches, stiff neck, leg cramps, headaches and edema (or swelling). It is also helpful in reducing the stress on weight-bearing joints and relaxing tension.Side lying positioning is used during this massage as well as a reclining position.
30 minutes-$40 45 minutes-$50 60 minutes-$65
The Headache Buster Massage
This massage focuses on the muscles and trigger points in the neck, shoulders, and back that contribute to headaches. This session includes Aromatherapy oils specifically for headache relief. This is the perfect massage for those who suffer from frequent migraines and headaches.
30 minutes-$45
Prenatal Massage
Mom to-be will receive a massage specifically designed for her.Prenatal massage helps to alleviate the physical and emotional challenge of pregnancy, such as muscle aches, fatigue, headaches, and water retention.
30 minutes- $4045 minutes-$5060 minutes-$65
Aromatherapy Massage
Select your choice of essential oils to incorporate into your session.When combined with a therapeutic massage the healing oils can help with migraines, allergy symptoms, fatigue, and relaxation.
60 minutes-$70
Hot Stone Massage
This soothing massage uses heated basalt stones to relax the body and release tight muscles.Heated stones are placed on key areas of the body and used by the therapist throughout the massage. The heat penetrates into the muscles allowing the therapist to work deep into tense muscles.
Add hot stones to any massage for $20.
All sessions include complimentary hot towels and bottled water to go.

Gift Certificates available at Illusions Nail-Hair Studio and Day Spa.

Payments accepted:
Cash
Check
Illusions Gift Certificate